So much has happened since my last post. I was engaged to a wonderful man on February 24, 2014 in Miami and life has been quite a whirlwind since then with the real estate market picking up so have sold quite a few homes this Spring plus my interior design projects that are in progress as well as planning the wedding. We decided to make it a short engagement since we have dated for two years, so on June 7th, we will be married! It is very exciting and less than two weeks away. I'll be moving into Sterling's home and so along with everything else we are doing a handful of renovation projects with several phases planned. Phase one has been painting the interior and the front porch. Here are a few "before" pictures.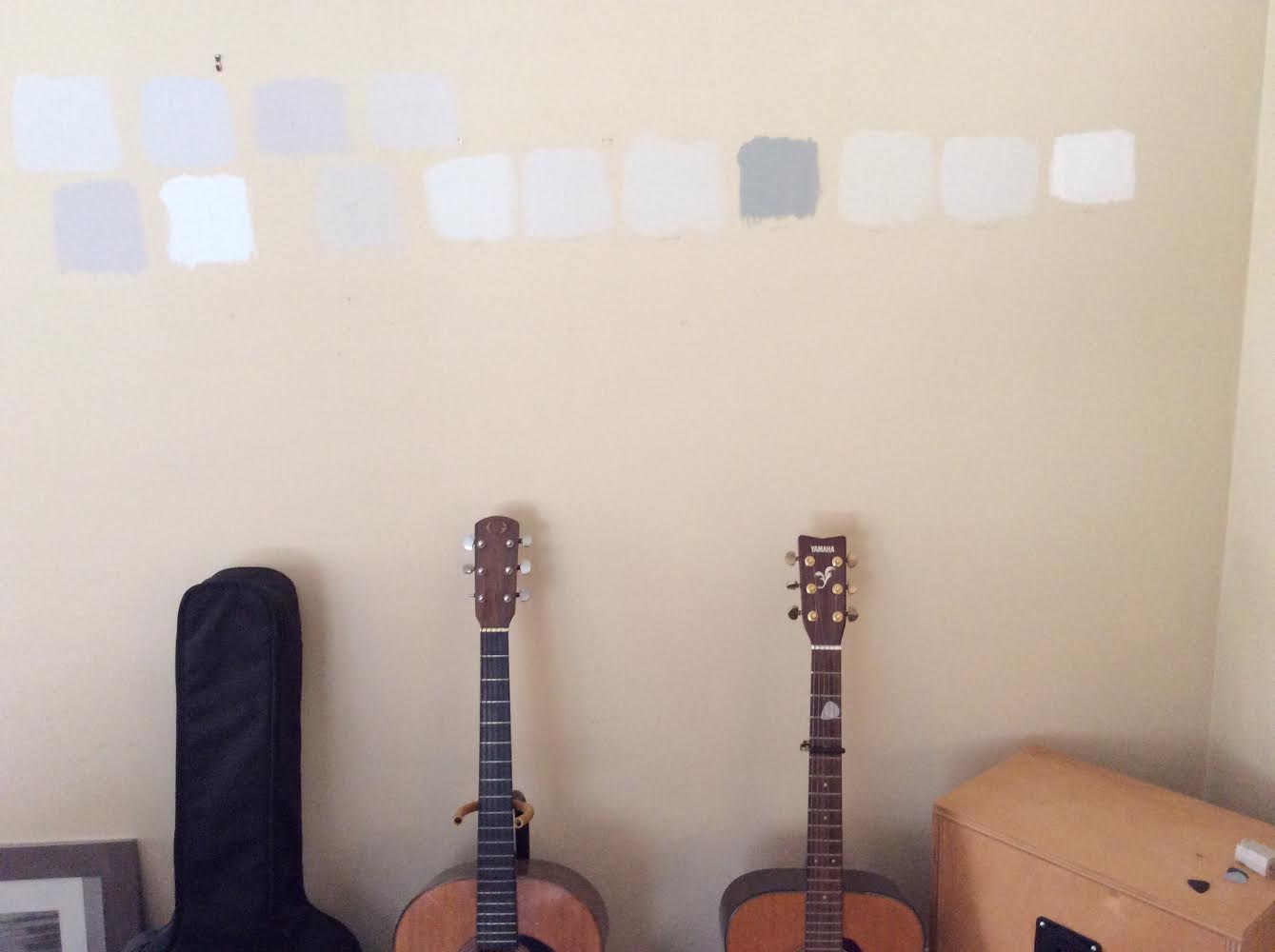 It is really important to paint the test color on all four walls. The light hits each wall differently and some of these colors looked neutral gray on one wall, green on another and white on the fourth.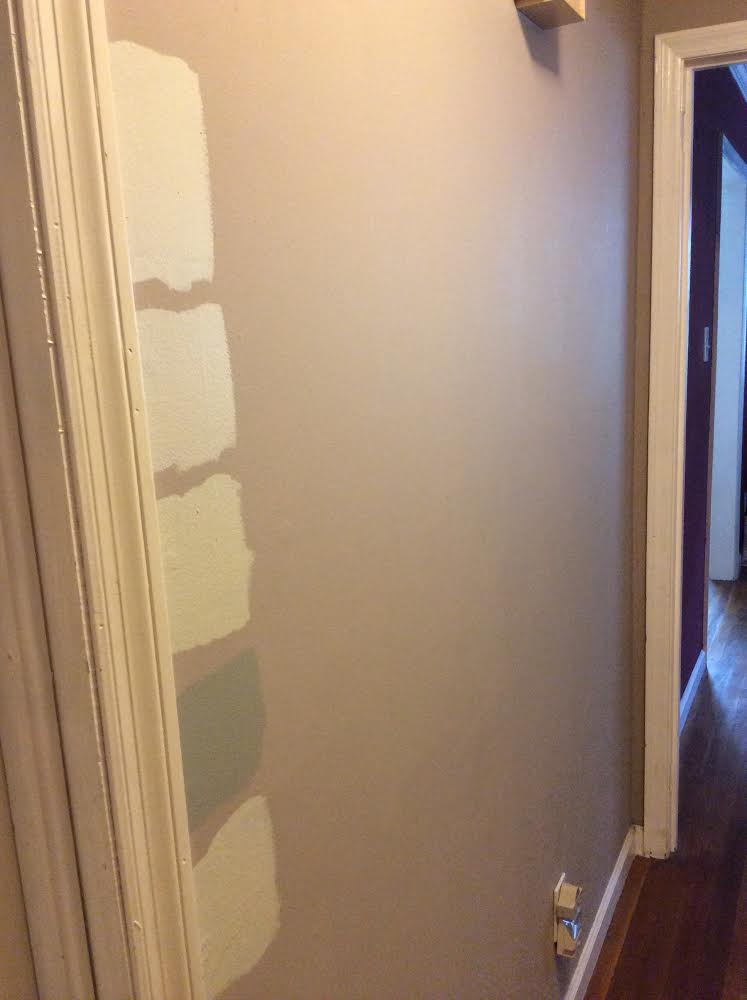 Each of Sterling's rooms was a different color before and some of the walls had a textured feel to them almost like there was sand paper in the paint. I guess that was a "thing" at some point before he bought the house.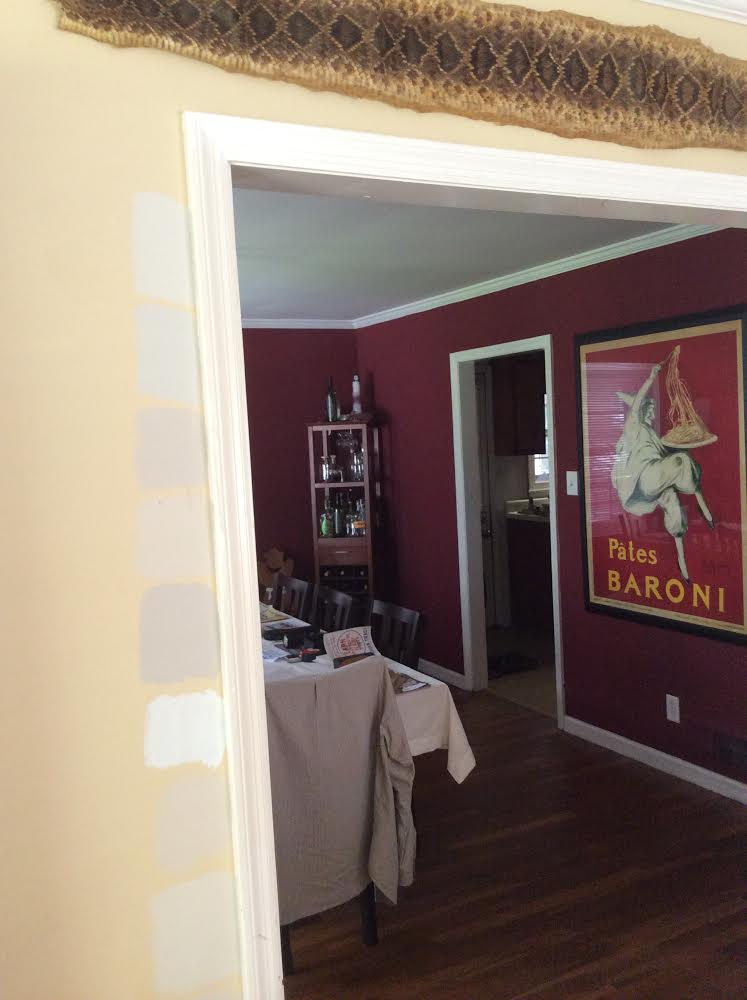 We decided to go lighter everywhere to brighten up the house as it sits under quite a few large, yet beautiful, shady trees. In fact, the yard is so full of wildlife most of the time. There is a protected green space a block away and sitting on his porch at night we can hear a couple of owls talking back and forth to each other. You can see the porch needed some serious repair & paint.
For the porch trim and all of the trim throughout, I selected Benjamin Moore's classic White Dove. It's a bit creamy but really is my go-to white for trim. For the porch floor, we decided on Sherwin Williams Network Gray and I think it turned out really well.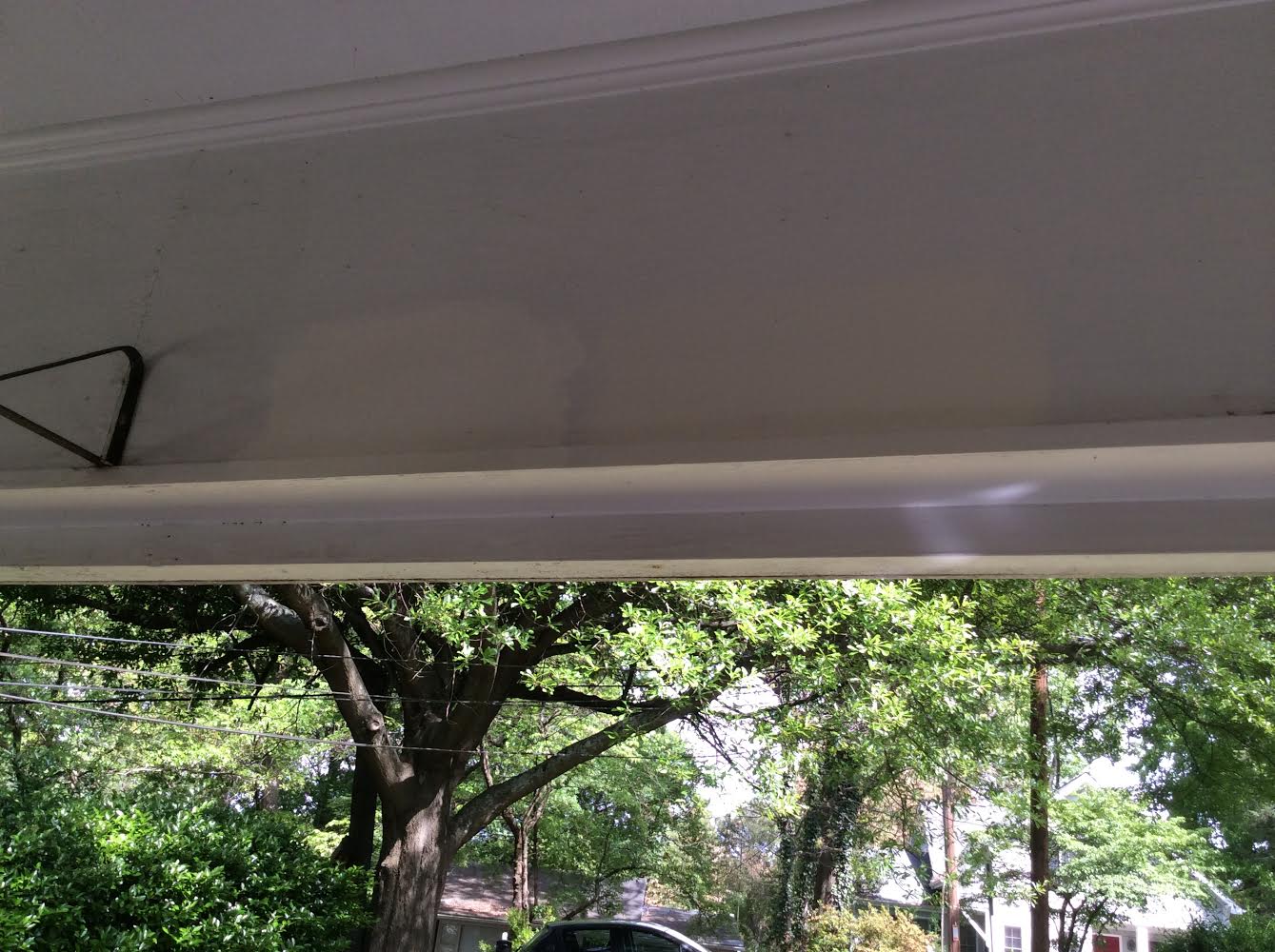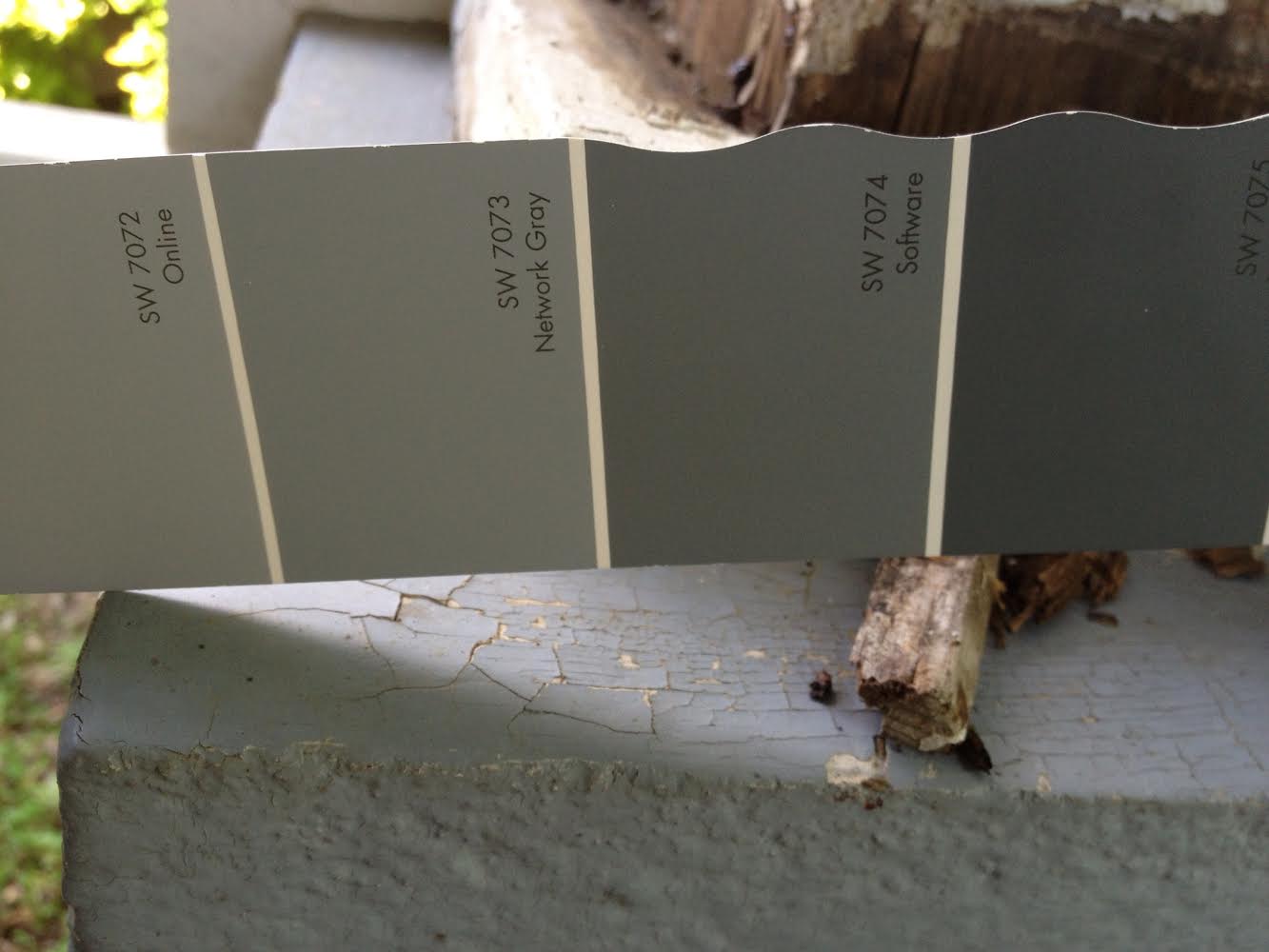 I thought I took an after picture of the porch but I can't find it. I will eventually post lots of after pictures but it still feels like we are so much in progress everywhere.Here are some more before and in progress pictures and yes, the tire coffee table has now officially retired.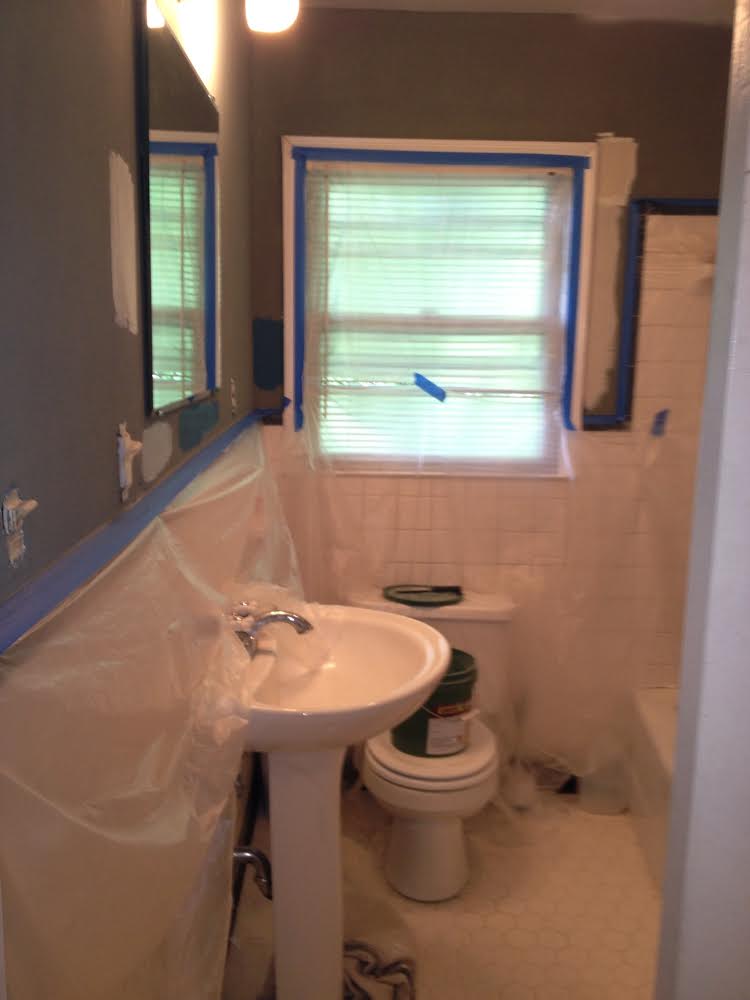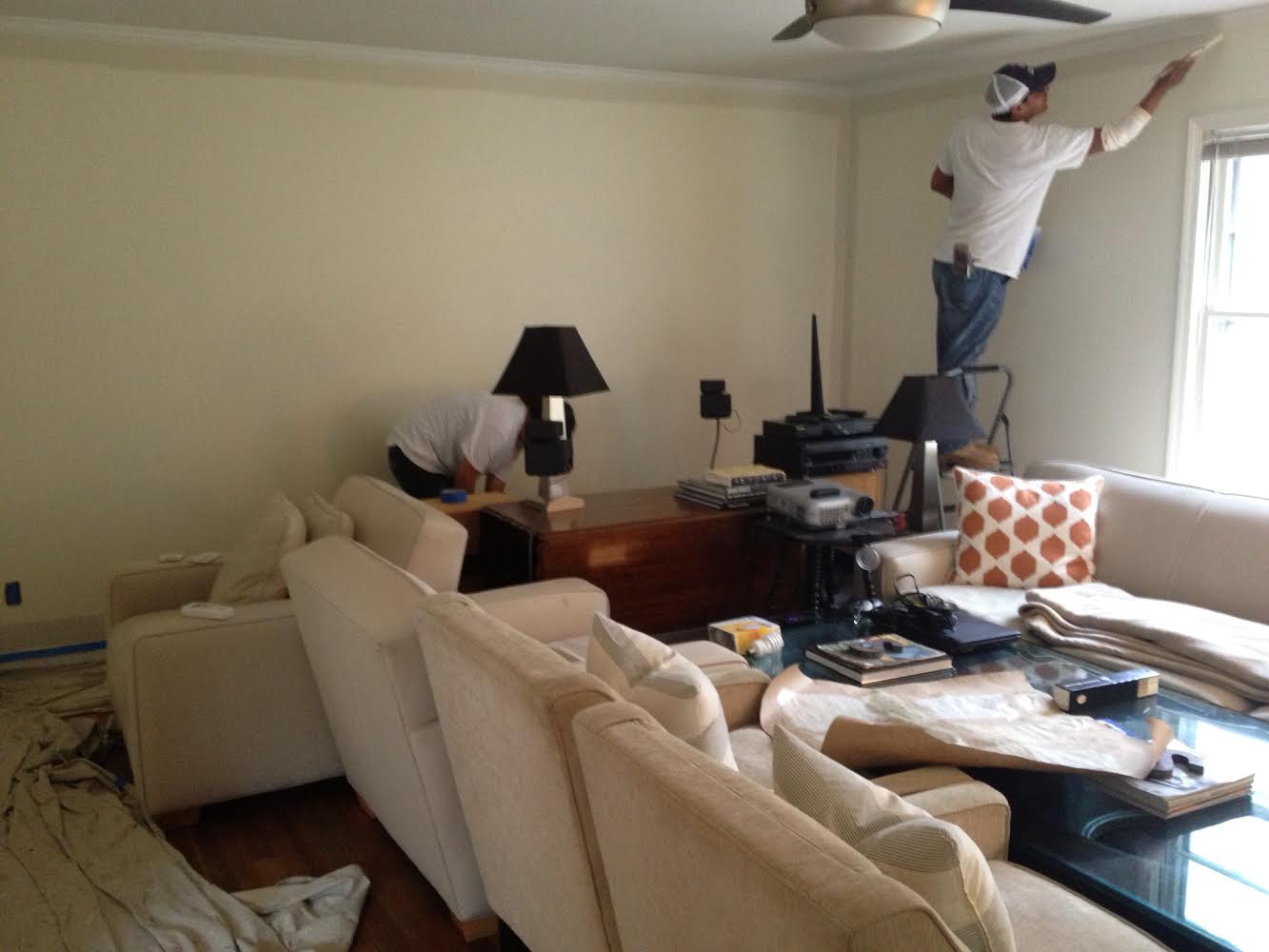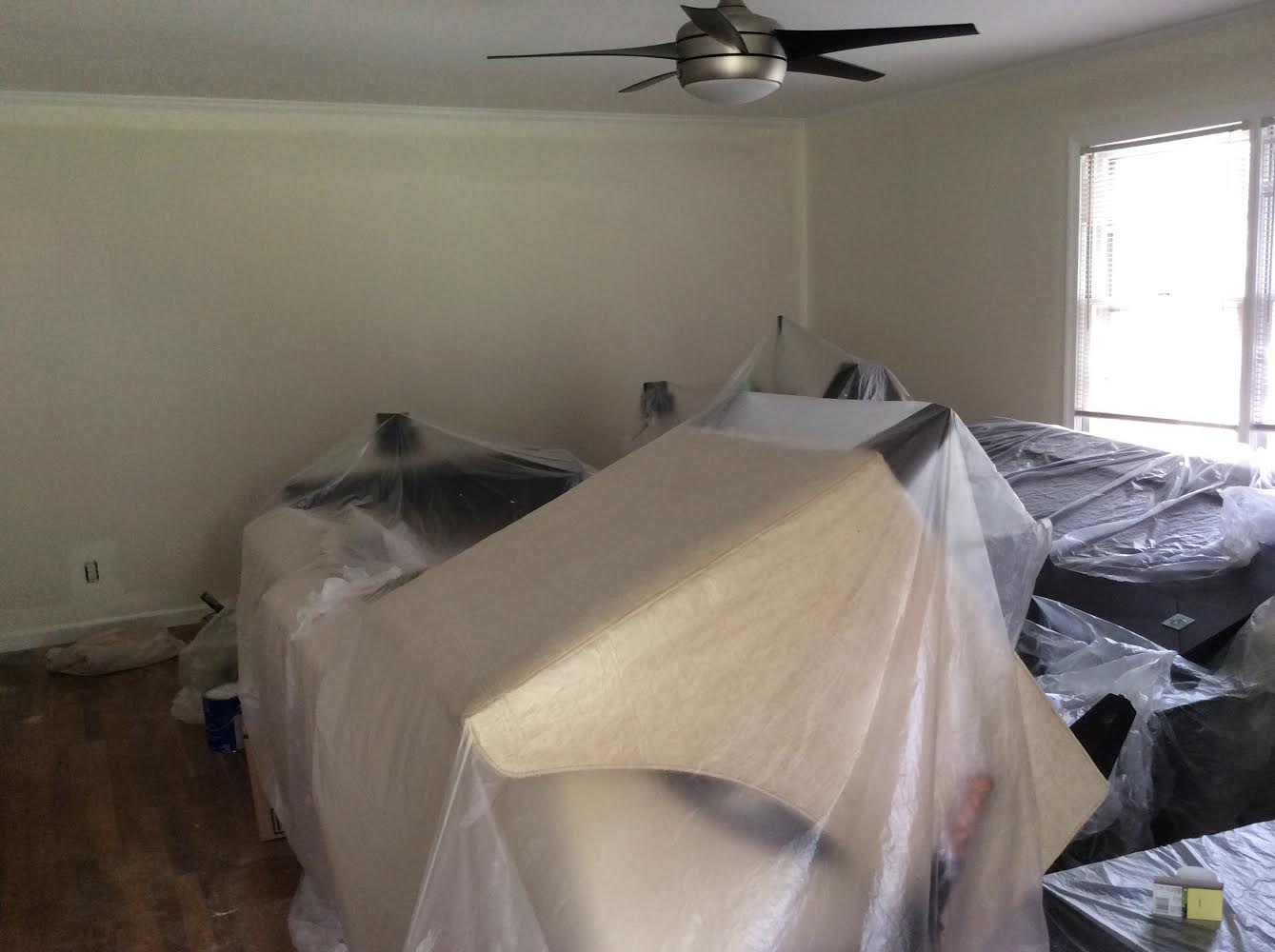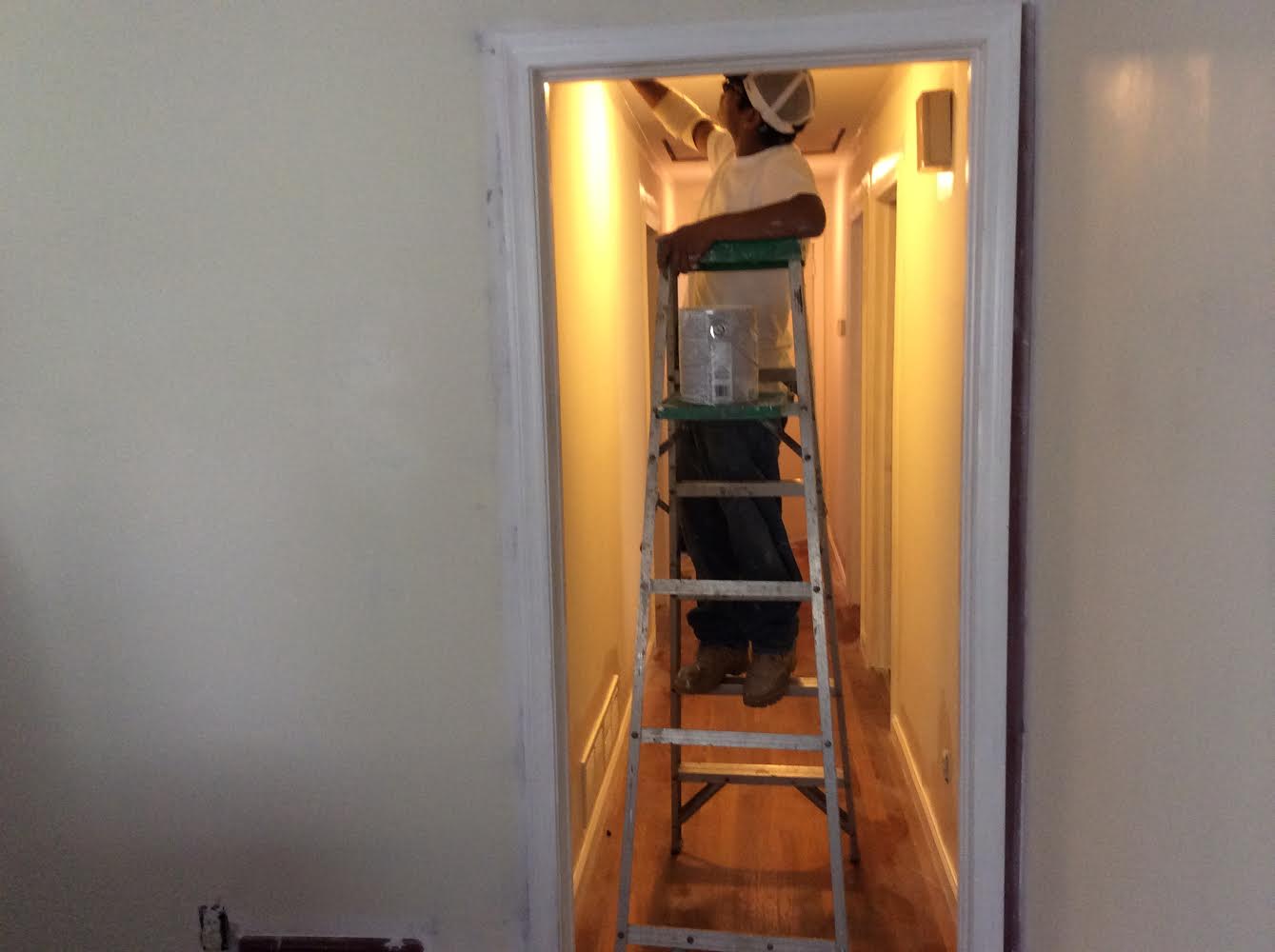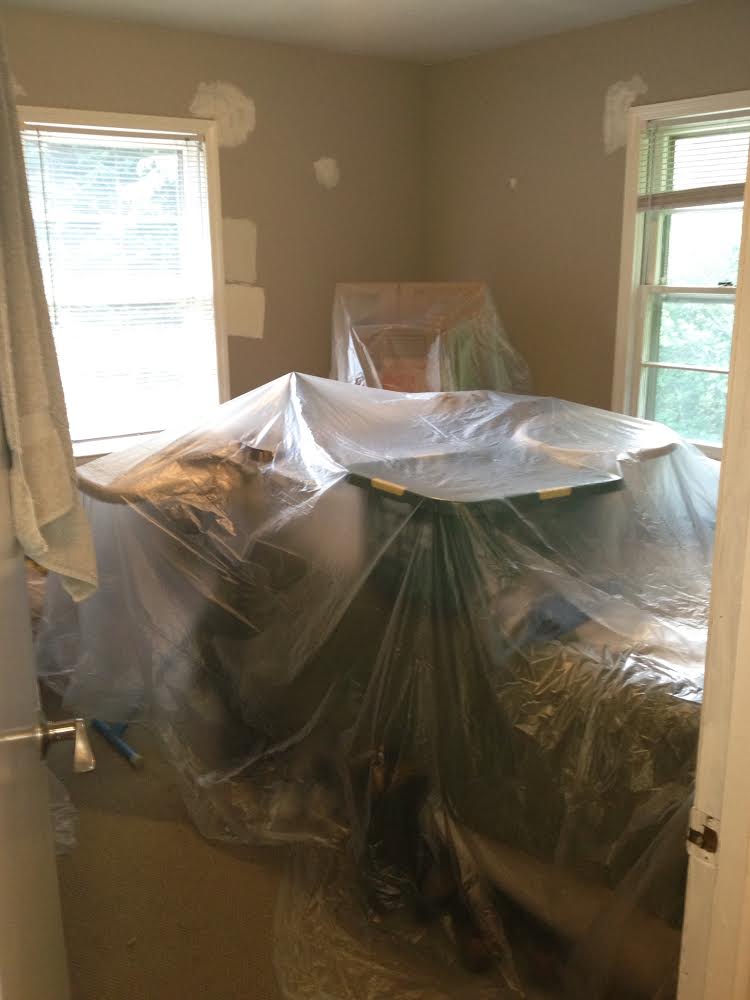 In the end, we chose Ashwood by Benjamin Moore for the interior walls.  Even the ceilings were painted (not White Dove) and the rough walls smoothed. Poor Sterling has been living with his house upside down and full of drywall dust for the last week! He's a trooper!  Tomorrow work on the bathroom will start with re-glazing the tiles, resurfacing the bathtub, all new fixtures and new closet systems in the master, bathroom & guest bedroom. Here are the closets before, bath then master: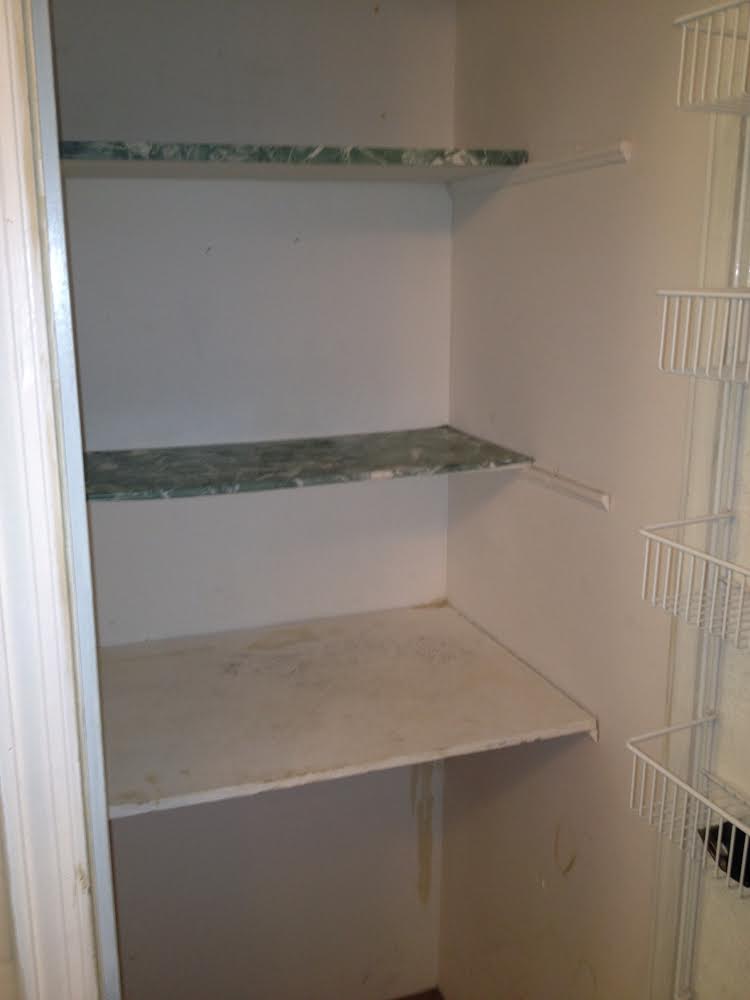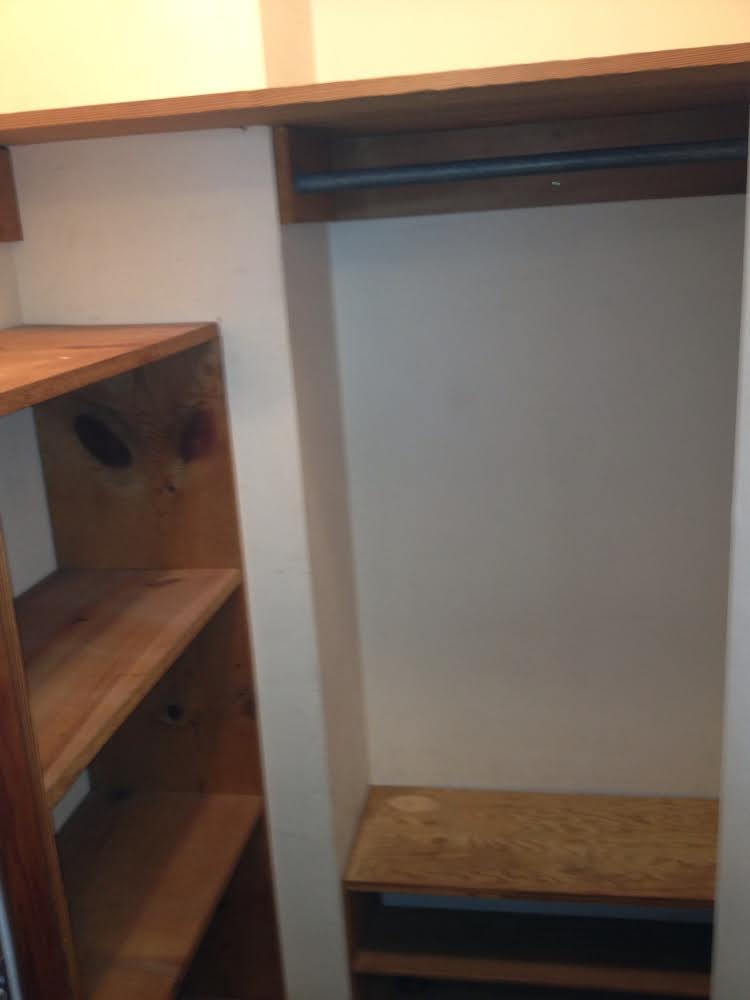 Pretty handsome demo guy there, and look at that green wall color that was in the bedroom. I cringe again. Tearing things out and making progress is really fun. All we have to do tonight is take out the commode and sink. Thank you Sterling for knowing how to do everything!
Happy Memorial Day! I just realized we need to put out his flag on the freshly painted porch.
-HP