To this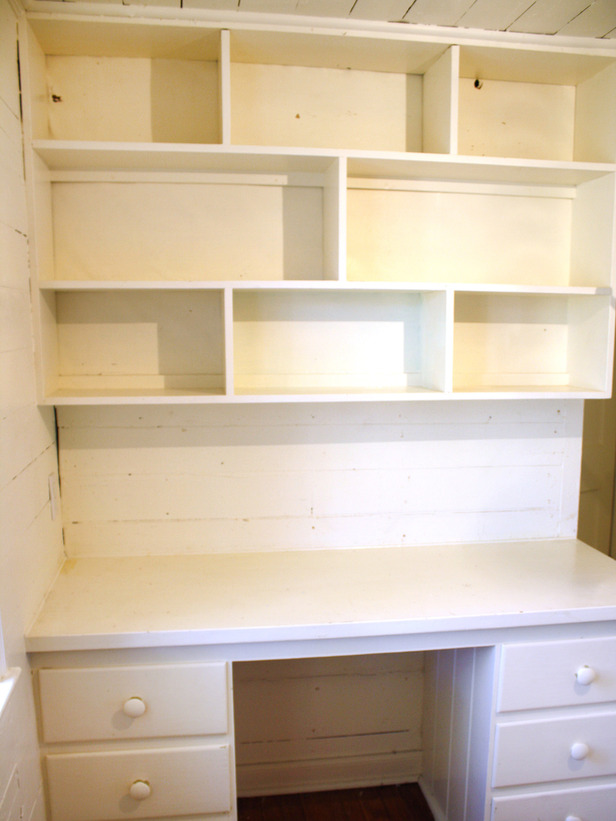 Second, throw away the crusty piece of Pop Tart, old back issues of magazines from hobbies you no longer care for – or hobbies you do care for but are never going to have time to read about – and anything else that has no real value or meaning to you or your family.
Third, group the items that you want to keep into categories. Put all of the books together, all of the decorative accessories, framed photographs, etc. This will help you see what you have to work with and to help you group like items together when you put them back on the shelves. ***I do not mean that you need to fill the shelves back with things that all go together, but if you have a few small objects made of glass, you could put all 3 together on top of a stack of coffee table books because they are small, rather than scattering them throughout your various shelves.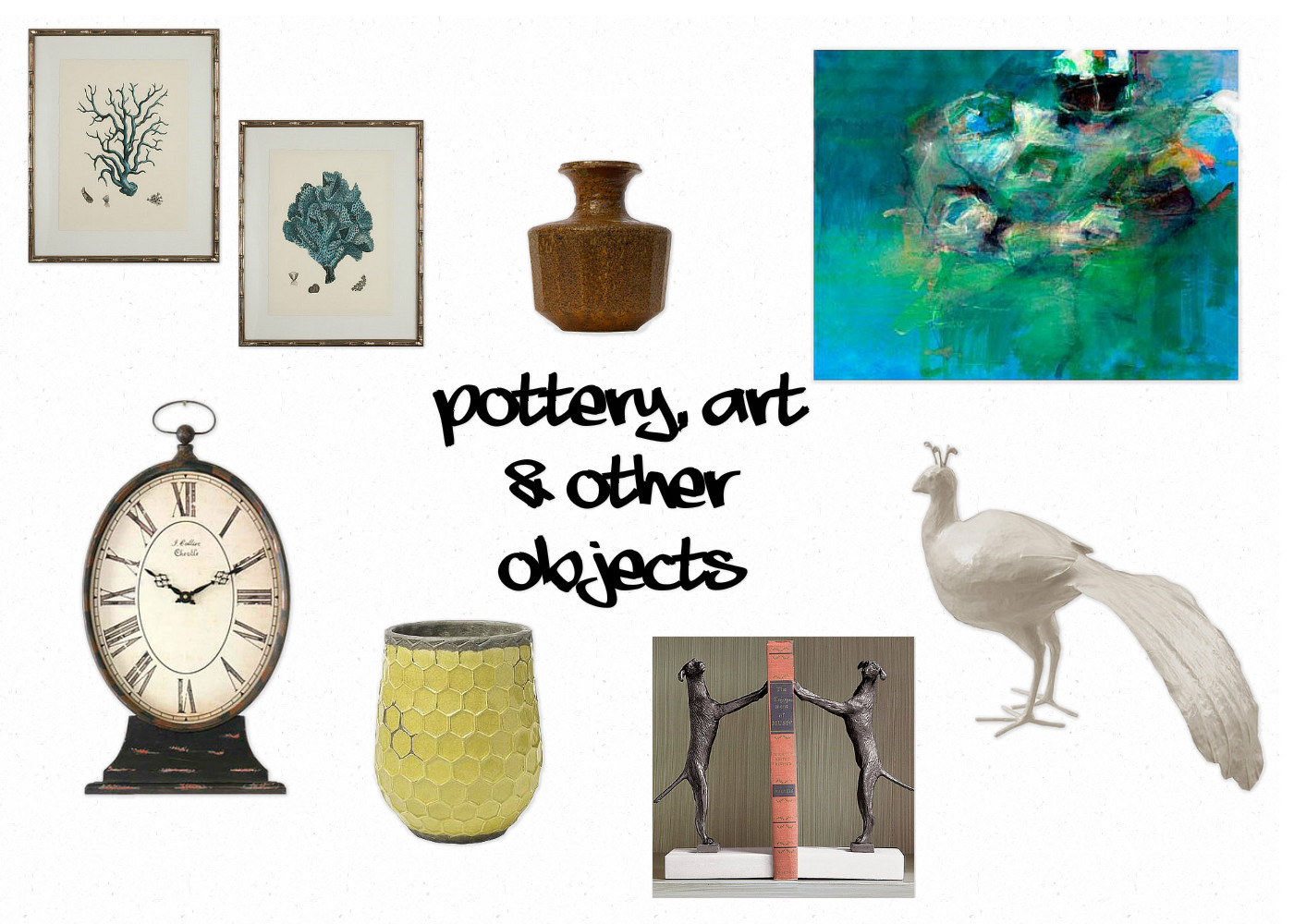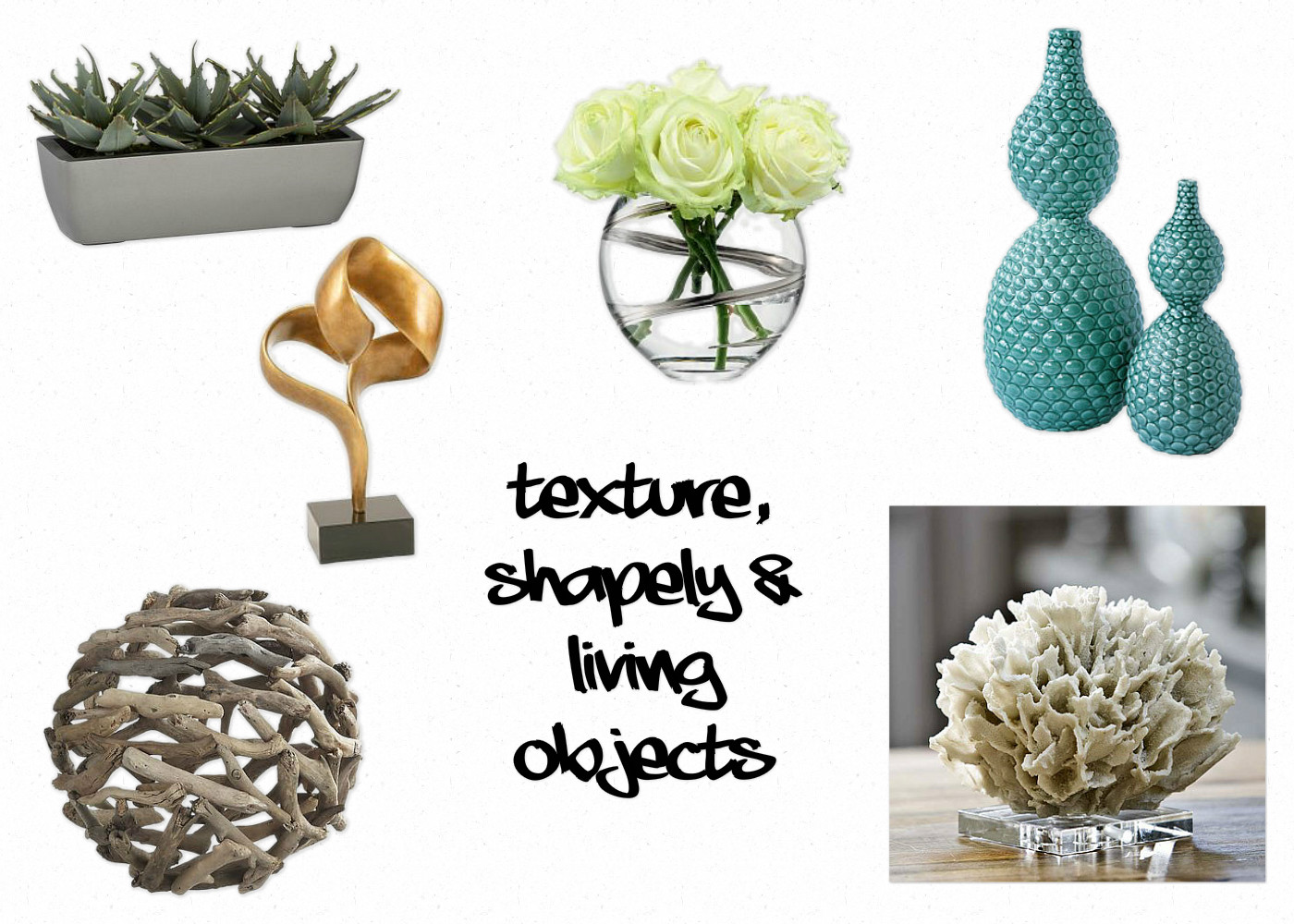 Fourth, consider the height and overall size of your bookshelves. If you have a vaulted ceiling family room with a fireplace and giant bookshelves on either side, then you should not put tiny items on the very top shelf, as no one will ever see them. Stand back and walk into the room slowly and notice what parts of the shelves are easy to see, and what parts are hard to see and then place your objects accordingly. In the case of 12-foot-tall bookshelves, the top shelves can handle large objects (a giant basket, large vase or a stack of massive books) but a set of small bookshelves in a home with 8-foot ceilings, you would need to place larger objects on the bottom shelf so the room doesn't feel like it is going to tip over. Have I lost you? Then just call me and I will come over and do it for you. 🙂
Seventh, try not to fill an entire shelf with only books. If it is the only place in your home to store books then I understand, but I don't like it. With books in general, you can experiment by taking the jackets off of hardback books and then grouping them by color. Sometimes it is nice to have a half shelf full of all red books, or a half shelf with 3 coffee table-sized gold books stacked horizontally and then a smaller picture frame on top. If you have lots of small paperbacks, I would fill some baskets with those and put them on a small shelf where you can't see the books inside but know they are there when you want them.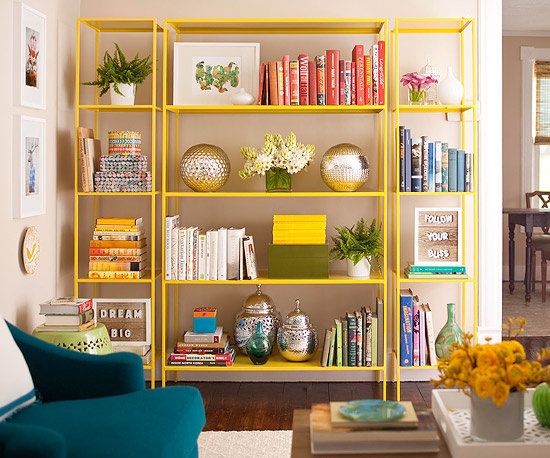 Eighth, pictures are very nice, just don't overdo them. It's okay to have a shelf that simply has two photos on it and nothing else.  Don't be afraid of that. Also, mix up your frame styles to keep it interesting between shelves.
Not this
But this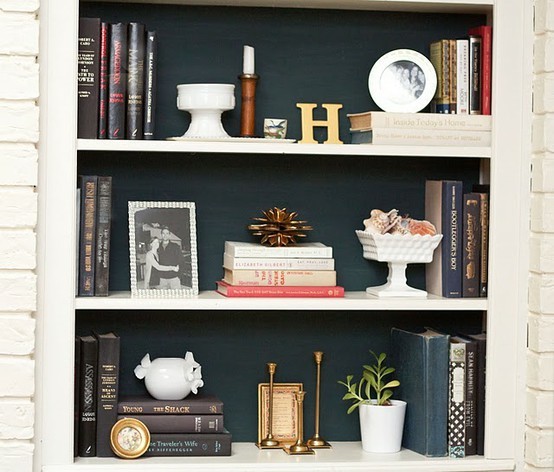 Lastly, edit, edit, edit! Stand back and take a look. Remove 2 or 3 more things. Take a few books off of a stack, remove a vase. It should be easy on the eyes and have a tidy feel. In reality, you didn't need the space for those things that you took off anyway.
I hope these tips are helpful and that you can now tackle how to decorate your bookshelves with energy and excitement!
-HP
One more for final inspiration…thank you House Beautiful.