Notable Southern style expert Phoebe Howard says that coffee table decorating is easy with 4 simple elements: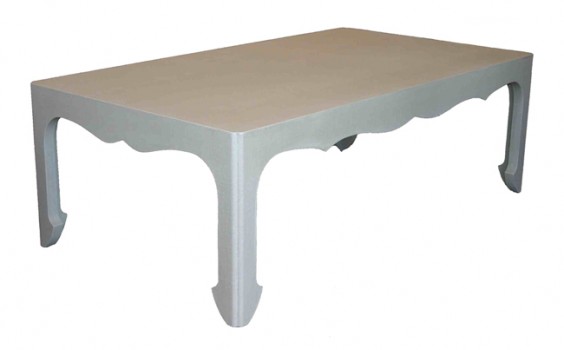 1. Something tall. Hurricane vases or candlesticks could work well and I like these glass footed apothecary jars from Wisteria.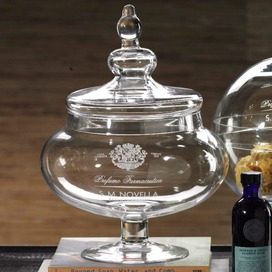 2. One "oddball" object. Something interesting that expresses your personality, an architectural piece, a piece of coral. I like a heavy letter on top of a stack of books (which happen to be the next element).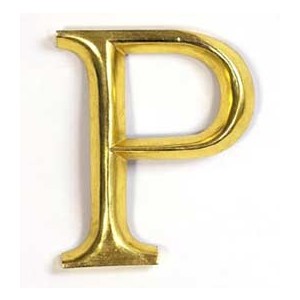 3. A stack of books. Choose books that reflect your interests, conversation starters or the city where you live. Try to use books that fit the scale of your table. The books should cover about 1/4 to 1/3 the surface area of the table.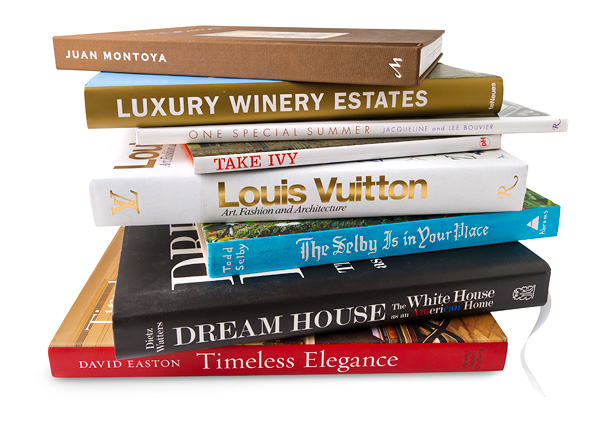 4. Something fresh. A pot of ivy, a fern, a bunch of fresh-cut flowers or clippings from your garden. I like to use colors that work with the current season, bright and cheery for Spring/Summer, earthy and warm for Fall/Winter.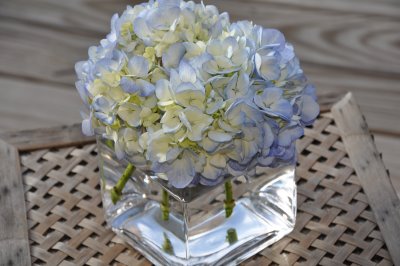 Now is the point in which you are thinking, "yeah, that stuff would last about 5 minutes on my table with my dear, sweet children around". So here's my modified version of how to style your coffee table to show some love to your little people.
Depending on their ages, you might need a softer table and an ottoman works well. This one is from Ballard Designs. If you use an ottoman you will also need a tray to hold your items.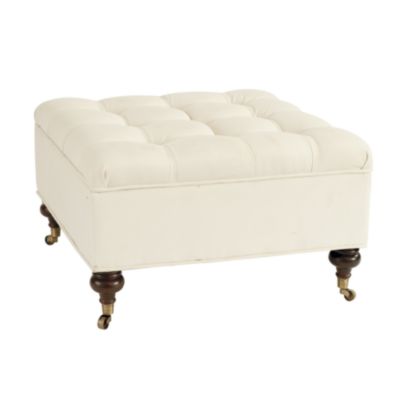 1. Something tall. A wire sculptured piece is light and still gives height to the room. The smaller one pictured here is probably best.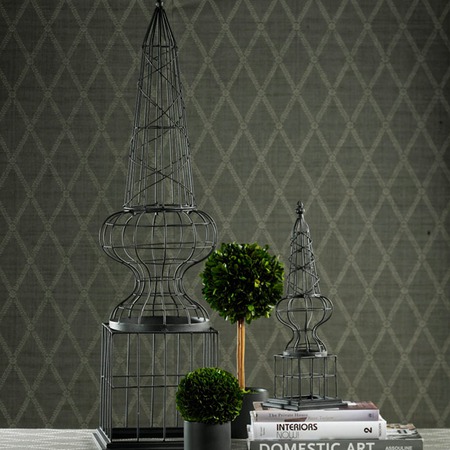 2. One "oddball object".  I say skip it.
3. A stack of books. You can still keep books out on your table, just add a children's book or two on top of a larger anchor book and remove the jackets from them so they can be preserved when little grabbers do what they do best.
This is a cute story.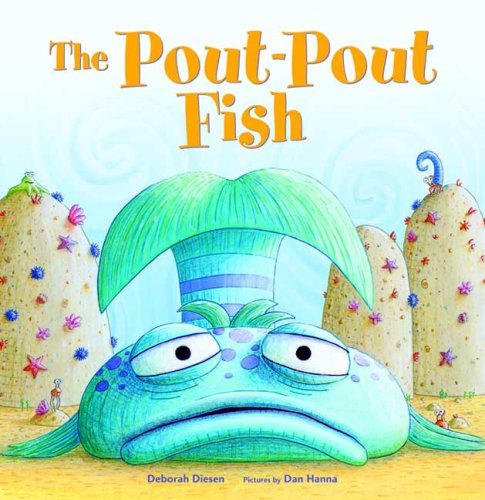 4. Lastly, instead of something fresh, I say add a bowl of vintage blocks or other toys. Last week I was visiting a client who had this bowl out on her table. This bowl is wire, but I would say use a wooden or woven bowl if you have a wire sculpture on the table as well just to mix up your materials a bit.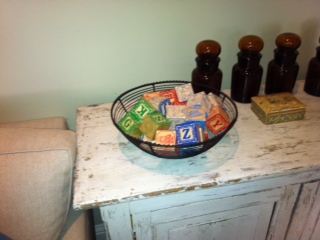 Making your coffee table decorating child friendly while keeping it stylish is a great way to instantly remind guests who lives there – in case they missed the crushed goldfish on the floor.
-HP