The retail district of Atlanta's Westside is absolutely booming. On a recent weekend, Sterling and I were walking around and could barely move through the people in Sid and Ann Masburn's shops. We finally resigned to people watching by sitting on a bench and eating ice cream from Jeni's, which wasn't really resignation in the least. Anyway, that brings me to the point of this post which is that I've been working on an office in an industrial space on the Westside and when I interviewed the owner, he said he really liked the vibe of Billy Reid.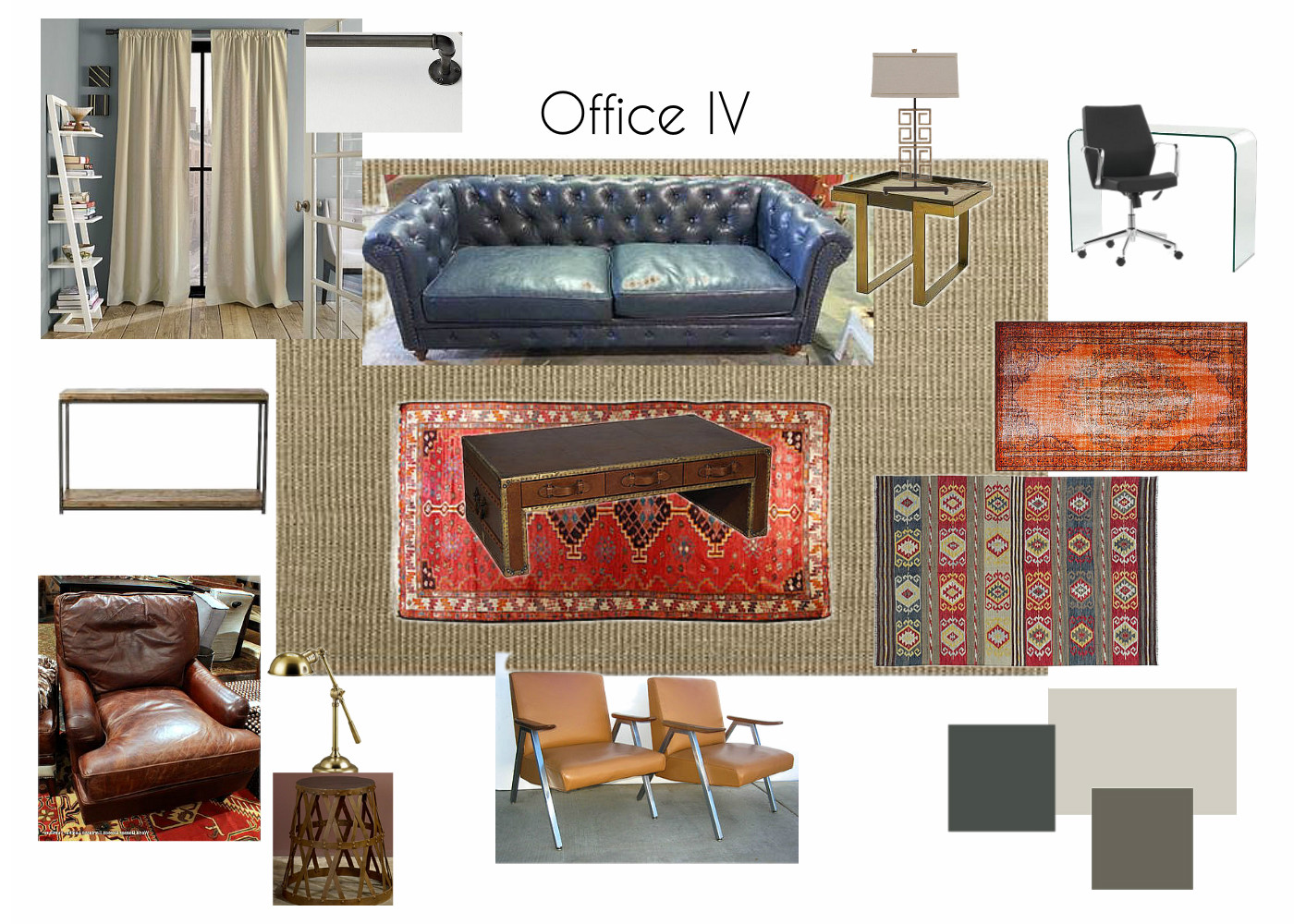 Yes, this is "Office IV" as it is the 4th rendition. The basic idea was to find some vintage items and to make the office less "officey" and more of a comfortable feeling room where he could sit on the sofa while chatting with clients, or prop his feet up on the coffee table to do work and occasionally use the small acrylic desk in the corner where he would have a computer monitor. On this board I made the suggestion of a pair of smaller chairs across from the sofa, or one large leather chair in the corner. If he wants his clients to leave quickly, I suggested the Mid-Century modern chairs on the right, if he wants them to stay and hang out and brainstorm, the chair on the left. The sofa and leather chair are both Craig's List finds. There are several Kilim rug options to layer over a natural fiber rug, the simple linen draperies are West Elm as well as the French rod. The side table is Four Hands, the small round table is Bobo. One lamp is Gabby and the other is Currey & Co. Many of these products are sold to the trade only so please feel free to contact me if you are interested in any of these lines for your own home.
In terms of paint, we are going to go fairly light on the walls with either Agreeable Gray (pictured), Passive or Repose Gray, all from Sherwin Williams. I felt the room needed some framing and so the fairly tall baseboards as well as the window casing, rails and muntins will be painted a dark color, either Rock Bottom or Porpoise, also Sherwin Williams colors.
We will work with art once everything else is in place and I think it's going to come together very nicely. A Penley wouldn't be too shabby in here…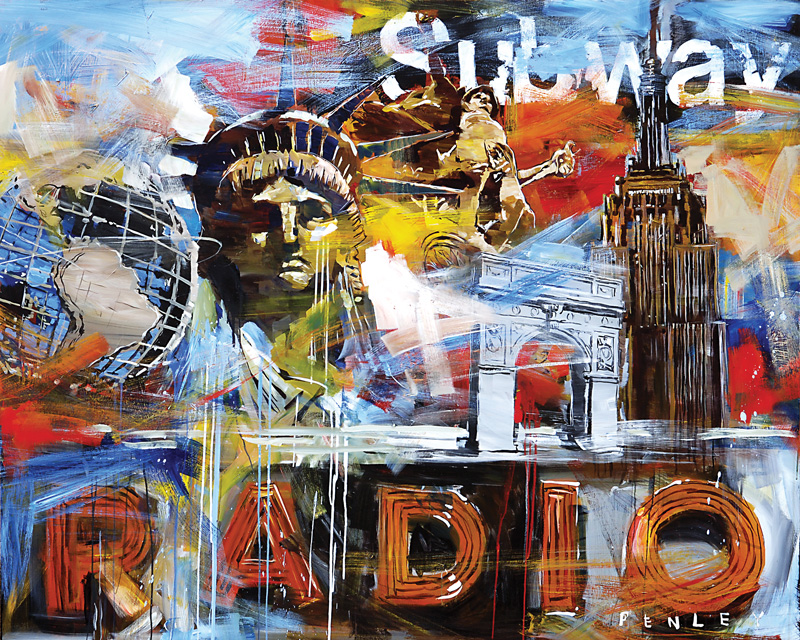 Here are a few before photos, afters will be coming soon.