Much has happened since my last post and I'm now back to Hannah Parker Home & real estate in full force. I had a wonderful re-entry into the world of interiors as the big summer  market show in Atlanta just wrapped up and I spent a few days with all senses on overload. Lots of interesting things to see and people to talk to!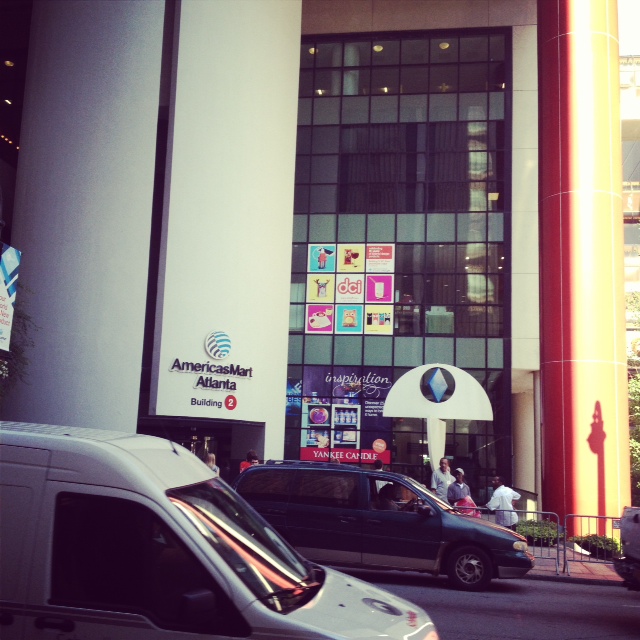 This is pretty much a photo dump from my phone, so here goes some bad photography & a few comments…
Nail heads are everywhere –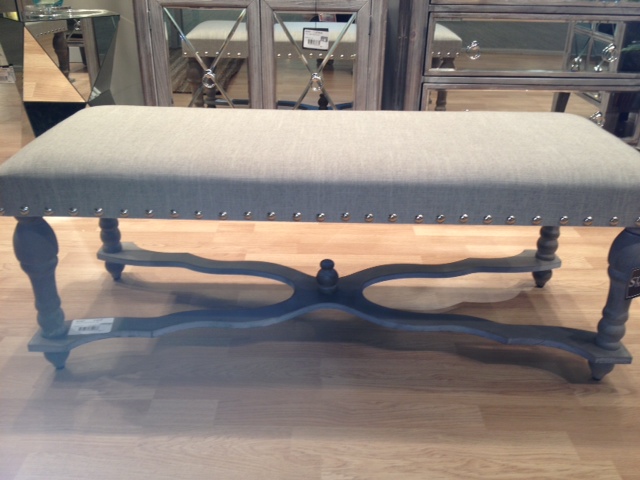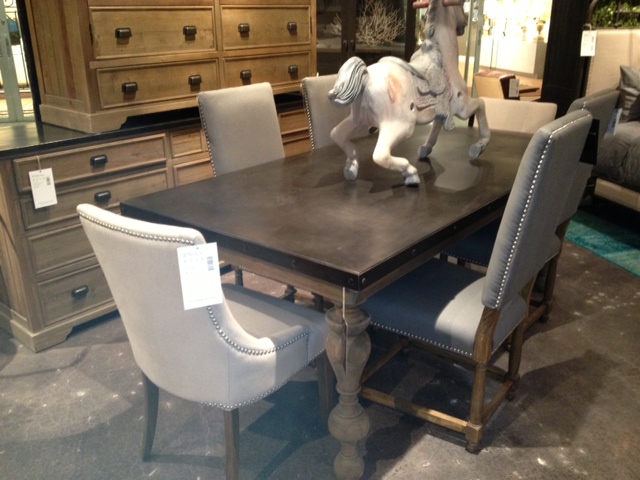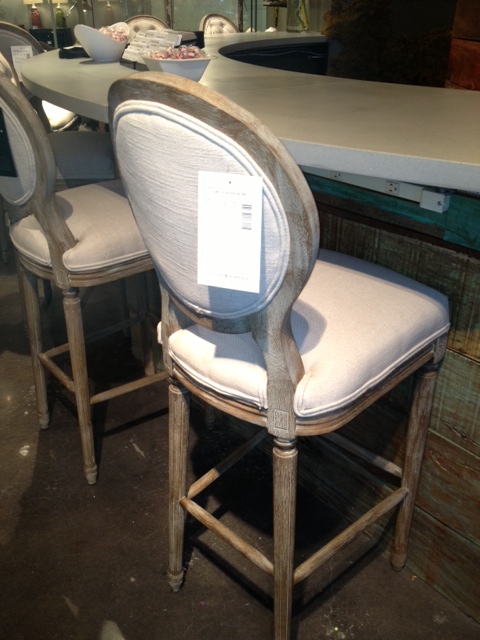 Could be nice for a bachelor's den –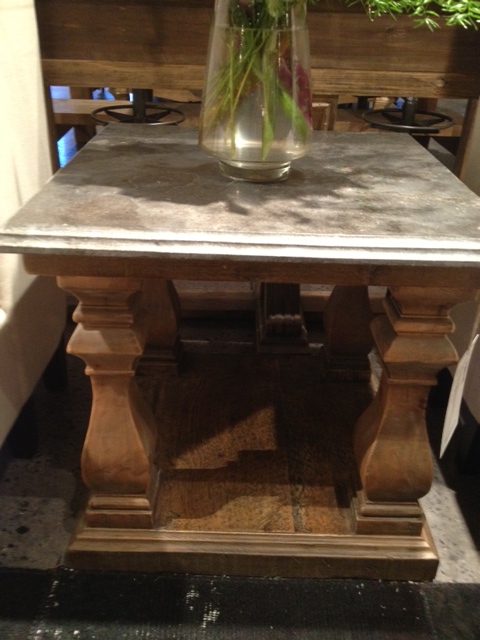 Loved this store which felt like a French market. The owner told me she sells lots of her stuff to "Resto" (Restoration Hardware)….never head that one before.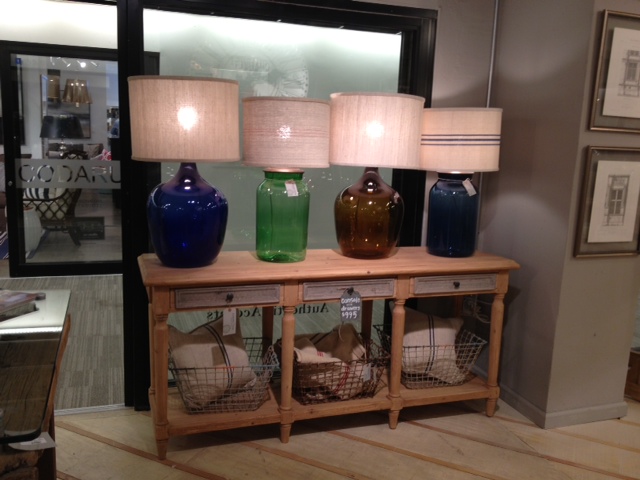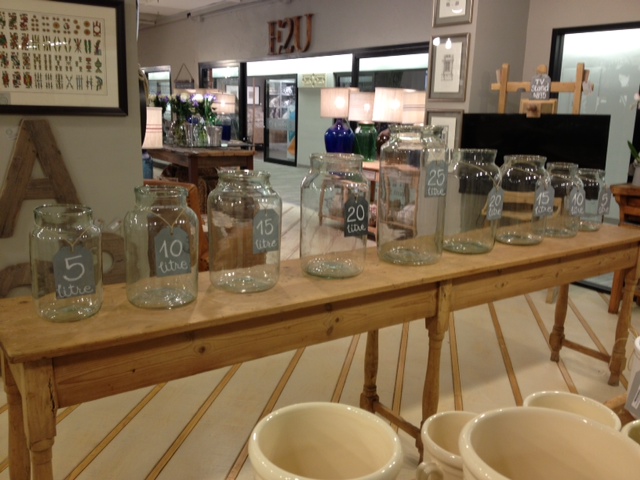 Trying very hard to not take a crooked shot..and failing.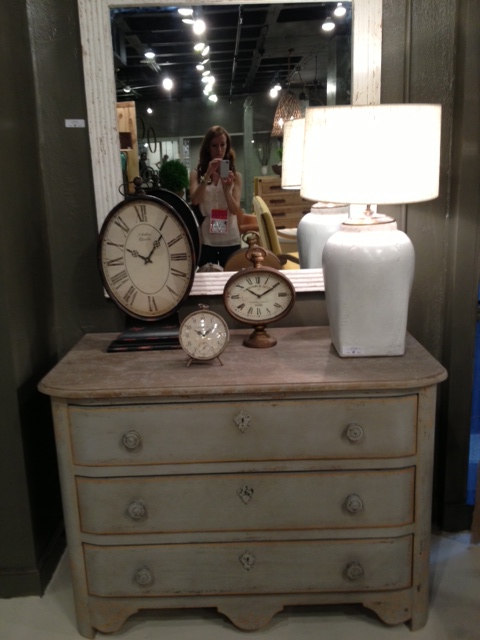 Pillows, pillows, pillows. If you can't afford to spend money on anything else for your home, purchasing some nice quality pillows will go a long way.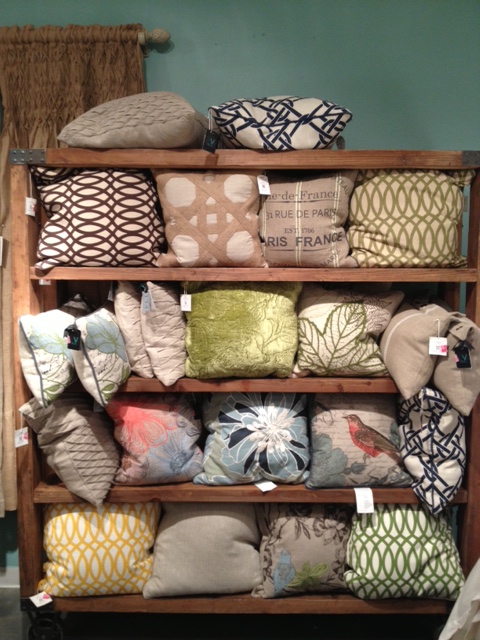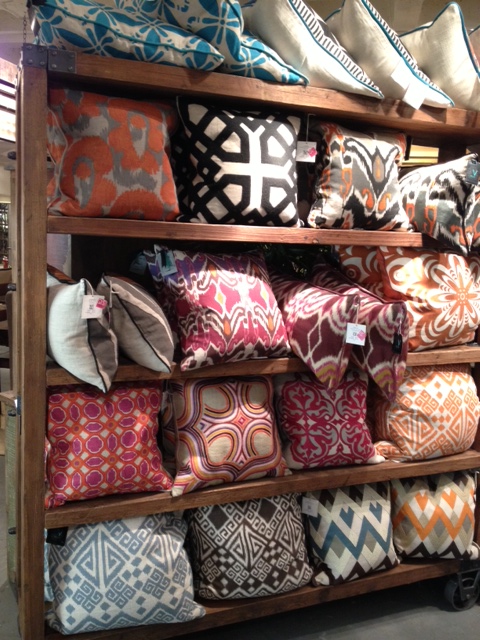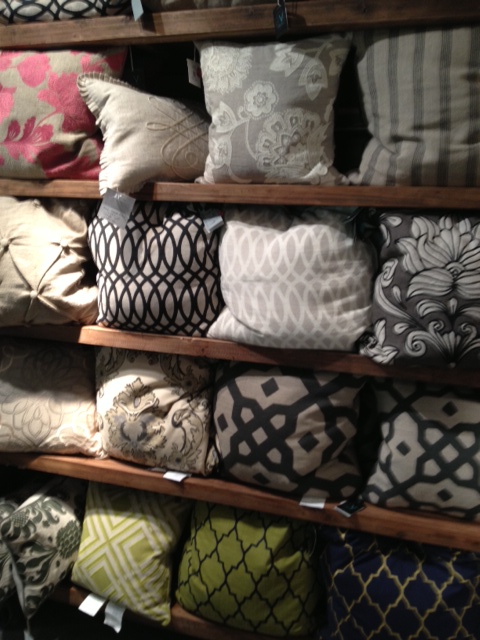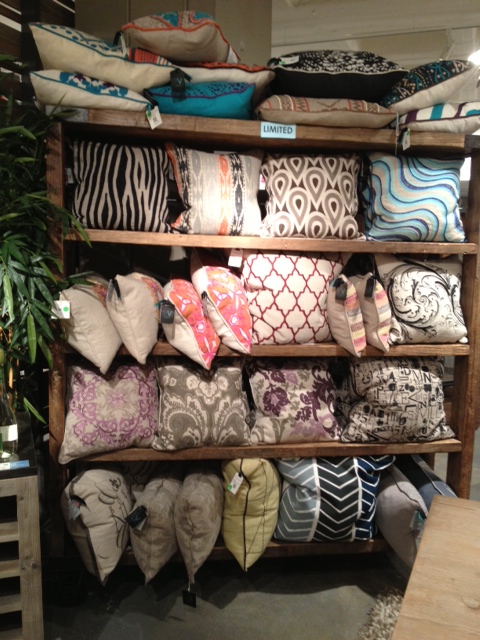 Sweet little clover nesting tables –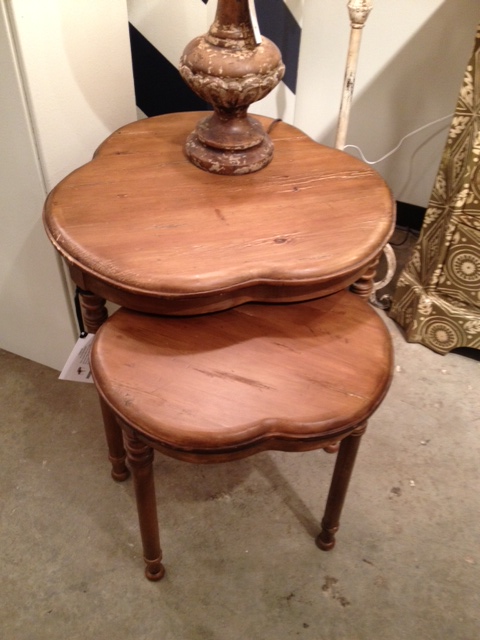 Didn't love the finish on this but was looking for something similar for a client with some bamboo on it and thinking we could have it painted to fit her style –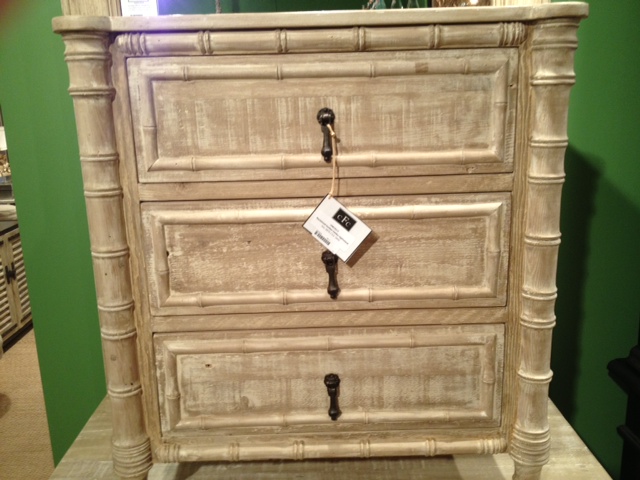 Iron accent tables were everywhere as well –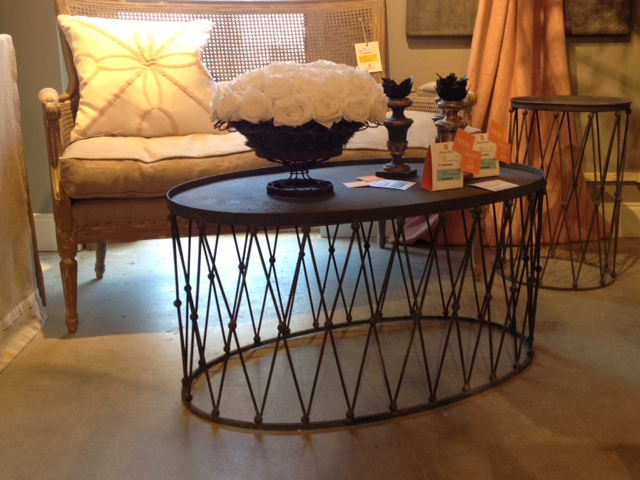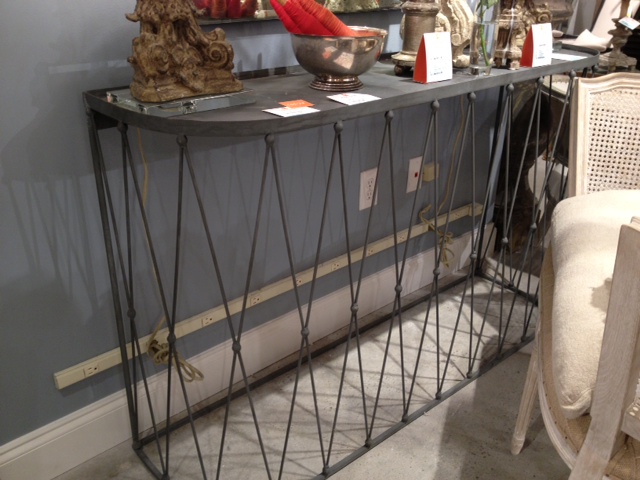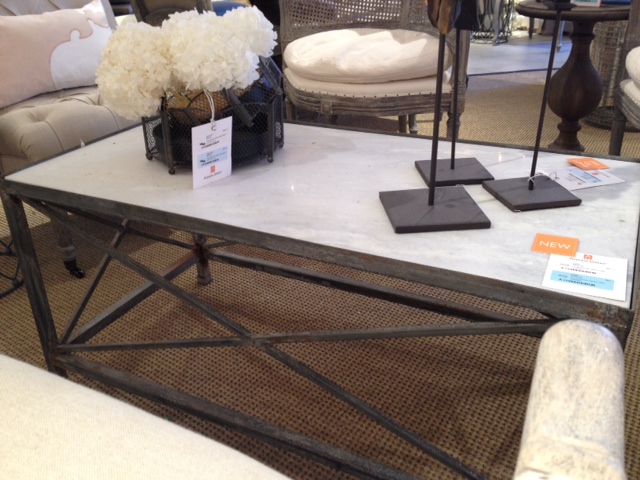 My favorite lighting line, not the best presentation though –
Sweet little bedside table for a child's room –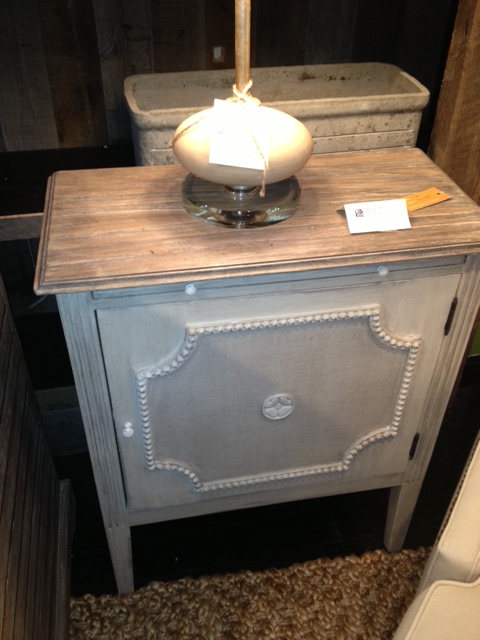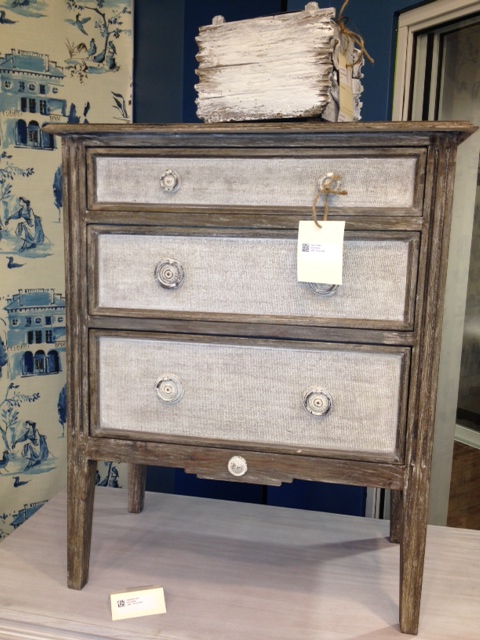 My favorite part of market was getting to hear from some fun, young designers who are all from the South! Each has a very different style but they all infuse their work with tidbits of their heritage in different ways. One of them happens to be a sorority sister of mine from Georgia, Lindsey Harper of LCH Interiors and another, Haskell Harris, former Cottage Living & Garden and Gun editor who writes the blog MagPie. It was a treat to see her and get some advice. Thanks Lindsey!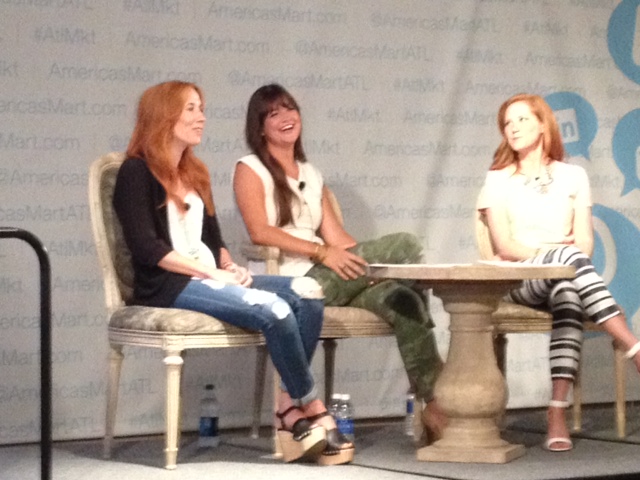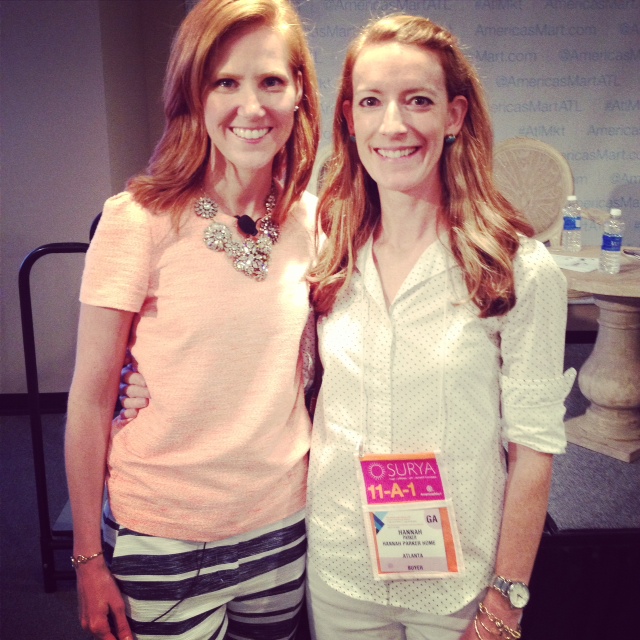 That's all for now but I'm looking forward to blogging some projects that are in the works and eventually the before and afters, so stay tuned!
-HP
*If you are interested in any of these products or looking for something for your home that you just can't seem to find anywhere, please contact me. I'd love to work with you.